Trudeau Institute's main facility in Saranac Lake encompasses 42 acres and 90,000 square feet of research and support space, including specialized facilities for animal housing and biosafety containment work with newly expanded BSL3 and ABSL3 facilities. The research building was constructed in phases in 1963, 1998, and 2008. In addition to the main building, there is a maintenance shop, garage, daycare center, and 12 rental housing units.
Animal Technical Services
Our Animal Technical Services (ATS) core is responsible for several programs essential to providing high quality mice to the Trudeau research community. ATS oversees all aspects of animal health, which includes examining, reporting and treating animals identified with health problems. The core also maintains the re-derivation, cryopreservation, sentinel health monitoring and environmental monitoring programs.
ATS also coordinates the importation and exportation of mice from/to other research facilities or noncommercial vendors. Imported mice go through a rigorous quarantine process and screening coordinated by the core. The core also coordinates and arranges the testing of biological materials prior to use in the animal facilities.
Core staff are extensively trained and experienced with many surgical and laboratory procedures. They offer training to staff in these areas and also oversee the approval and sign-off of new staff in such procedures.
Animal Technical Services provides technical support for research projects on a fee-for-service basis. These services are intended to supplement those provided by technical staff in the individual research laboratories where the expertise does not exist or where a temporary augmentation of research staff is required.
Contact: Jody Hart, B.S., Technical Services Manager
jhart@trudeauinstitute.org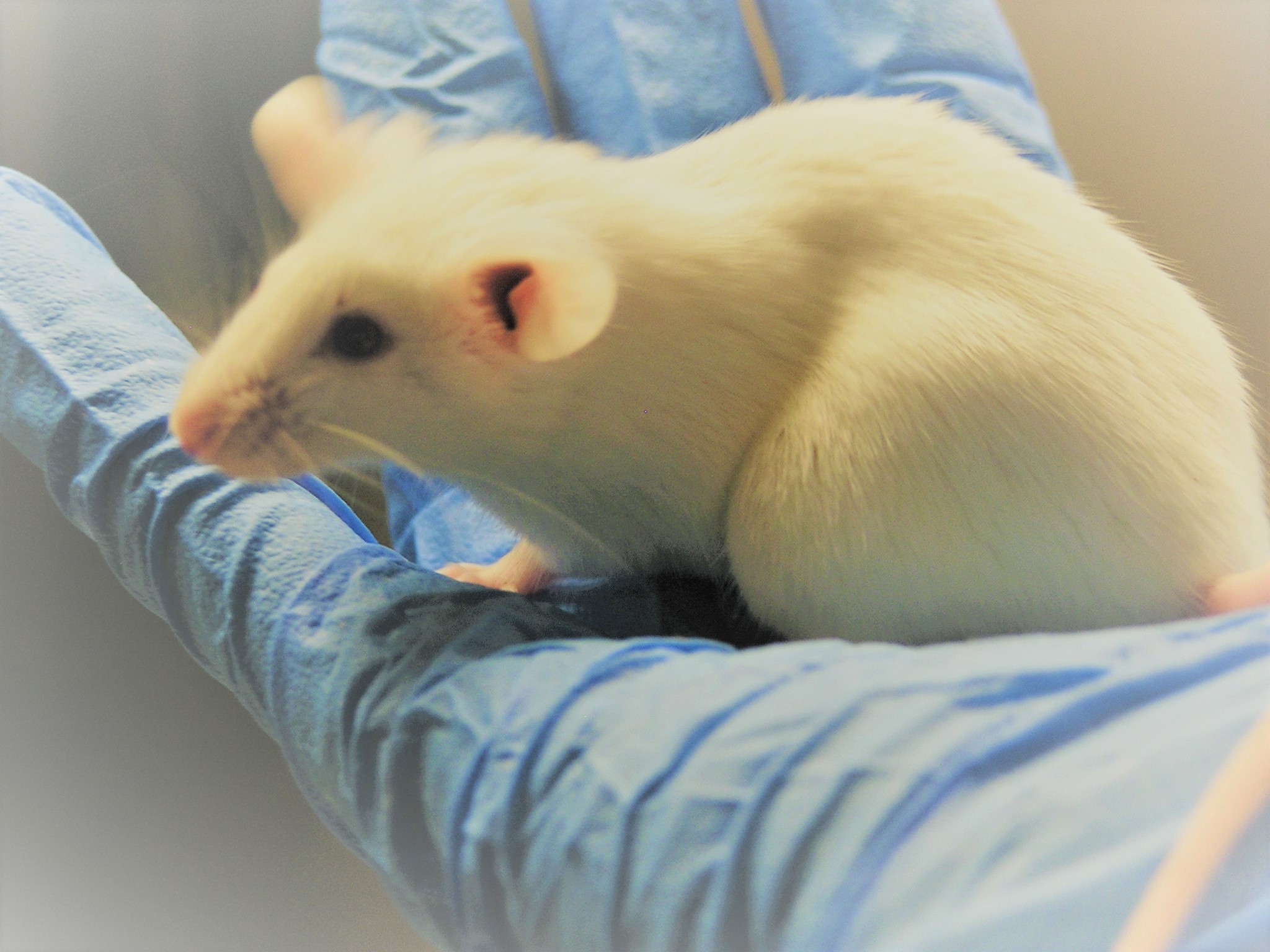 The Mouse Production Screening Service (MPSS) manages mouse breeding at Trudeau Institute. Trudeau scientists use experimental mouse models as essential components of scientific investigation.
MPSS staff work with each scientist to develop accurate breeding programs, closely monitoring investigator requirements for mice and adjusting breeding colonies to meet those demands. MPSS maintains extensive computerized records of mouse genetics, pedigrees, and inventories. MPSS also manages mouse-aging colonies.
MPSS oversees a multitude of mouse strains in the Experimental Animal Maintenance Facility (EAM), including inbred, hybrid, and many transgenic and gene-targeted mutant mice.
Contact: Amanda Schneck, B.A., RLATg, CMAR, Animal Facilities Manager Aschneck@trudeauinstitute.org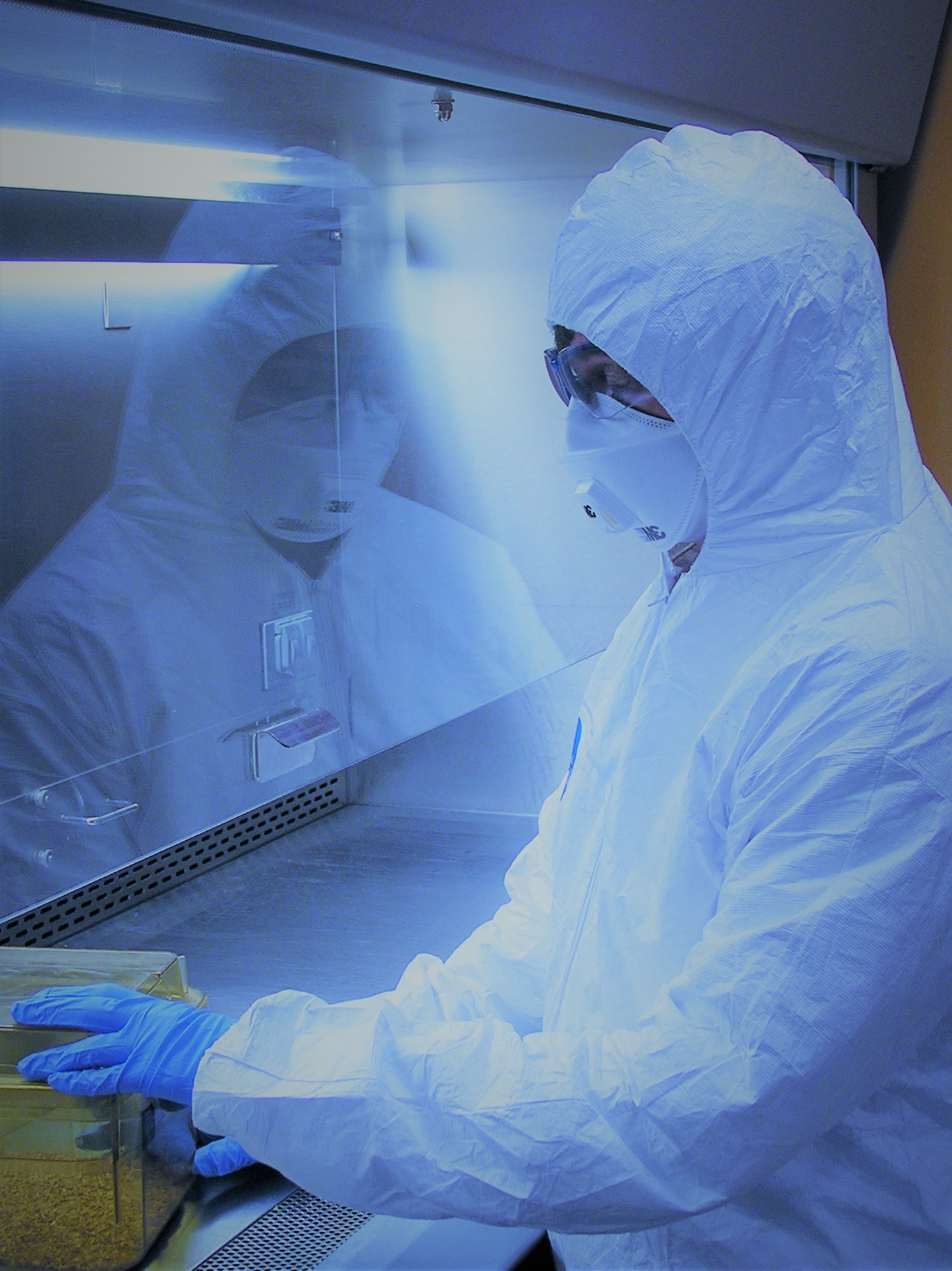 Biosafety Program & Containment Facilities
The Biosafety program, as a component of Trudeau Institute's overall Occupational Health and Safety Program, exists to protect the safety and well-being of employees at risk for occupational exposure to infectious agents. Engineering and exposure controls as well as specialized work practices are in place to prevent occupational-acquired illness.
The Biosafety Officer (BSO) and the Institutional Biosafety Committee (IBC) oversee and provide advice on research conducted with infectious agents.
The IBC follows the policies and procedures set forth in the National Institutes of Health (NIH) Guidelines for Research Involving Recombinant DNA Molecules and in Biosafety in Microbiological and Biomedical Laboratories 5th Ed.
Our biosafety level 2 (BSL2) and biosafety level 3 (BSL3) laboratories and animal facilities are designed to meet the guidelines for work with various infectious agents. Our BSL3 facilities are certified by the NIH and the Centers for Disease Control and Prevention (CDC).
Contact: Lynn M. Ryan, B.A., Occupational Health and Safety Manager lryan@trudeauinstitute.org
Flow Cytometry Core Facility (FACS)
The Trudeau Institute Flow Cytometry Core Facility, widely recognized as one of the most vital components of our research efforts, currently houses six analyzers and one high-speed cell sorter. The analyzers include one four-laser, 14 color BD LSR II; one three-laser, eight-color BD FACSCanto II; two dual-laser, four-color BD FACSCaliburs; one three-color BD FACScan; and one modified two-laser, five-color BD FACScan. Operation of these instruments is available to scientific staff following appropriate training. Analyzer use is available at all hours, seven days a week but must be scheduled in advance.
In addition to maintaining the six investigator-run analyzers, FACS staff is responsible for cell-sorting duties on a three-laser, eight color BD FACS Vantage w/DiVa option. Along with the ability to perform high-speed sorting on up to four distinct populations or sort single cells into tissue culture plates and onto slides, the FACS Vantage is also equipped with a Class I biosafety hood which allows sorting of BSL2 level infectious samples.
Contact: Mike Tighe, A.A.S., FACS, Imaging and Histology Core Manager
mtighe@trudeauinstitute.org
The Histology/Imaging core provides support to the institute staff in the areas of Histology, Immunohistochemistry, Immunofluorescence, and Imaging. Specifically, staff members of the core provide management of imaging resources, training in the use of core equipment, and direct technical support. The technical support can include full performance of protocols as well as development of new techniques and protocols as required.
Contact: Mike Tighe, A.A.S., FACS, Imaging and Histology Core Manager
mtighe@trudeauinstitute.org